SYNKii is a virtual classroom for online music lessons.
It connects teachers and students with collaborative digital tools in a super low-latency environment.
Unlike Zoom, SYNKii was created by professional music teachers and was built specifically for music education.
In the classroom, you'll find:
Synchronised digital piano, so you can play together in real-time.
Superfast peer-to-peer video call with record functions.
Collaborative notation editor through the power of flat.io.
All the tools you need for effective online music lessons.
---
Before using SYNKii
We asked our customers what online music education was like before they used SYNKii, and how it has improved after switching. Wow, what a difference!
Our teachers tried everything before switching to SYNKii; Zoom, Skype, Google Meet, WhatsApp Videocall, Jamkazaam, Jacktrip, Midiculous, Sibelius, Musescore, online metronomes, Google docs, MS project, whiteboards, and more.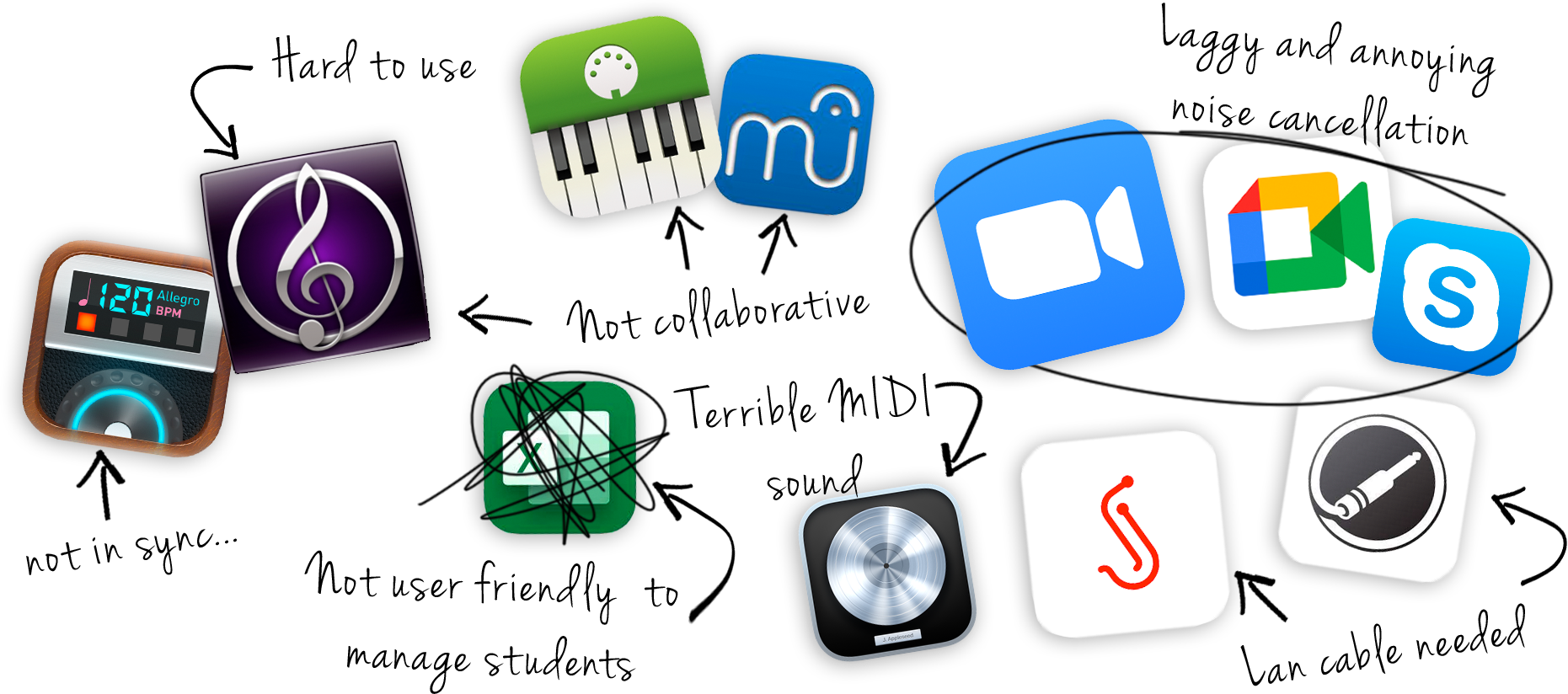 ---
After switching to SYNKii
Things changed for the better once teachers switched to SYNKii.
Now they can handle their lessons online, and they even found that students prefer to have online lessons over face-to-face!
Watch the full SYNKii Classroom demo to see how it works. 👇
---
Low-cost solution
Save time and money by having all your tools for online music lessons on one easy to use platform.
Bring on unlimited students for £4.99 per month.
Try it free for 14-days, no credit card required. ✅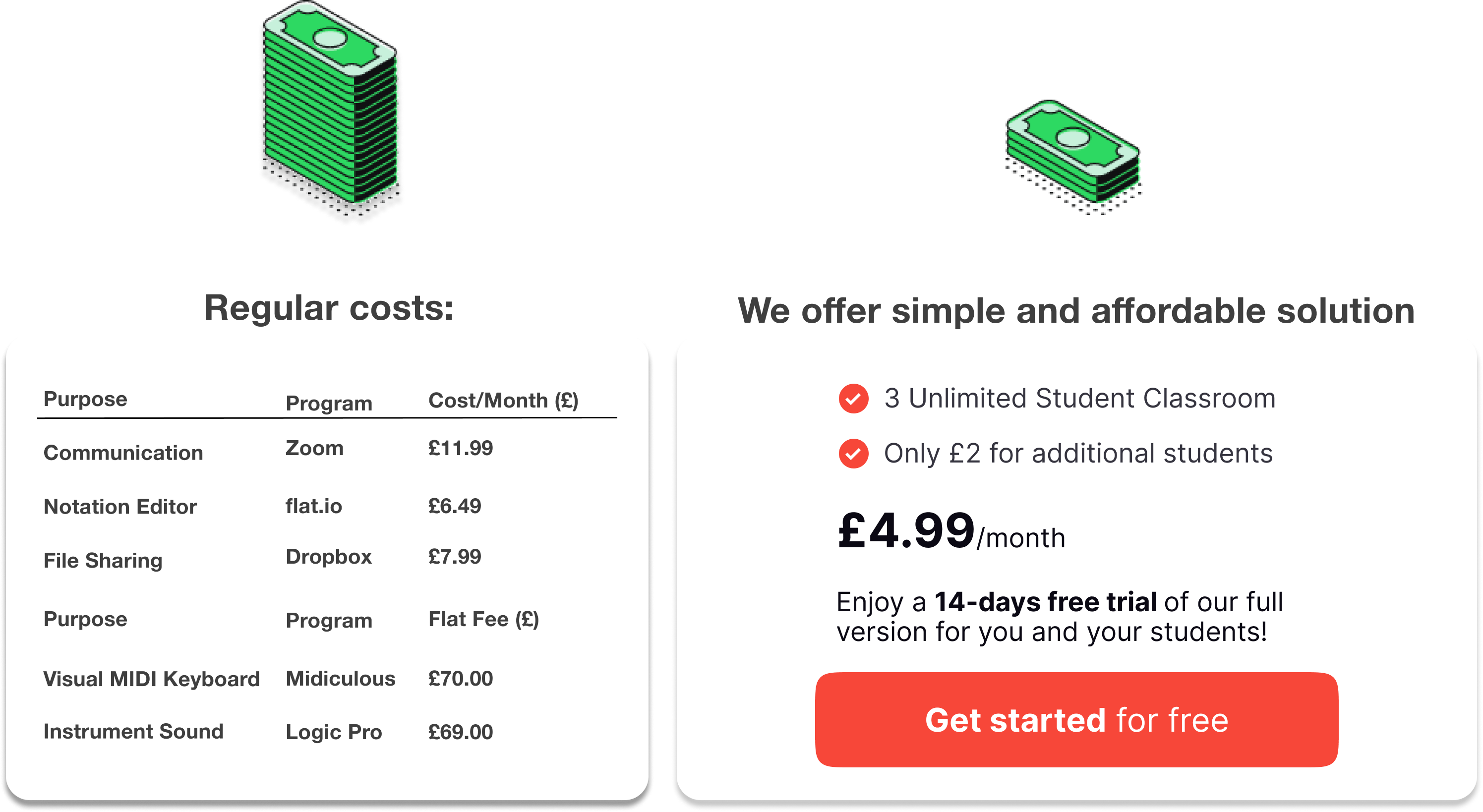 ---
One place, not all over the place
No more bulky software. 🚫
No more killing your computer with 15 open tabs. 🚫
No more multiple apps to manage all your resources. 🚫
Just one online platform to manage all your resources. ✅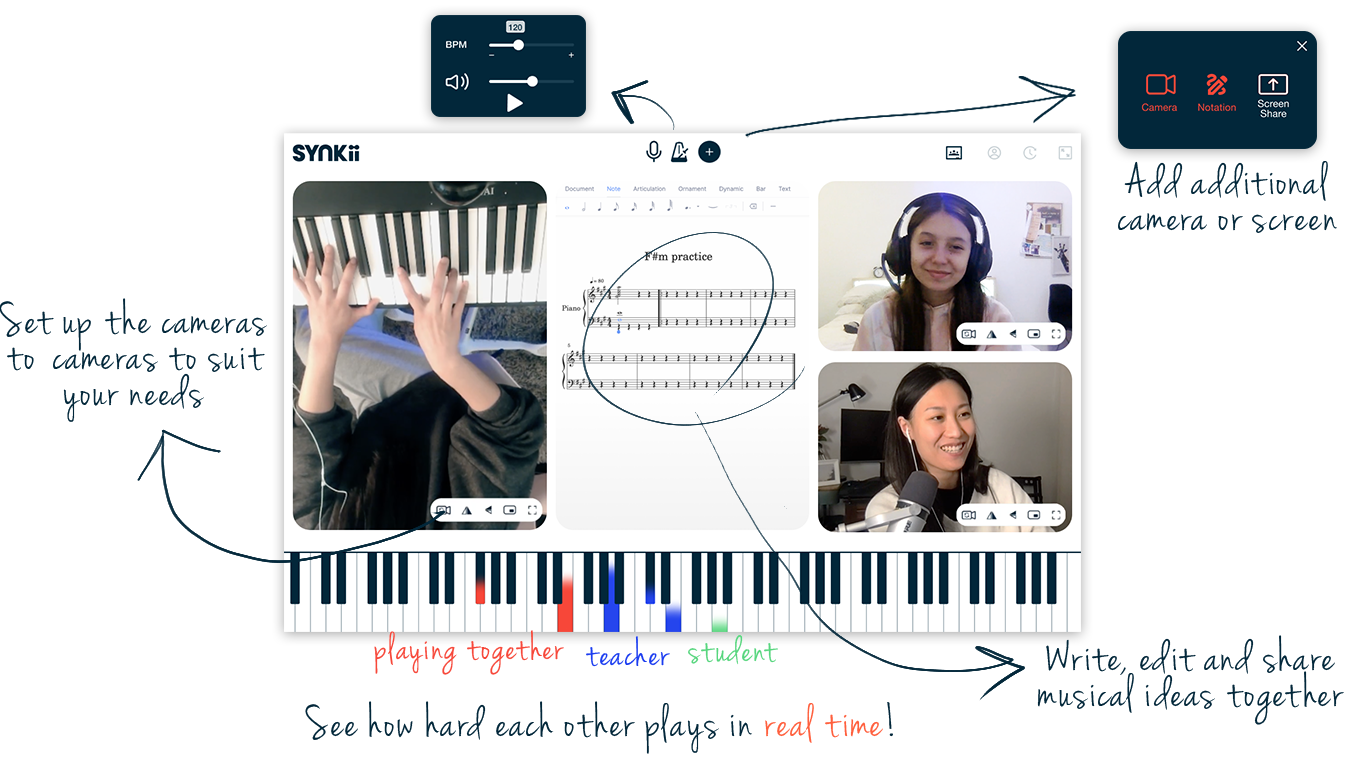 Remote teaching can be challenging, especially when your materials are spread out across video calls, online music tools, music software programs, and student management portals.
Things get lost, you don't know where to find your resources, and your student's attention levels tank.
But when it's all together in SYNKii?
Everything is in one place, you can see and hear what everyone's working on, and it's super easy to set up.
Your students can access SYNKii from anywhere - on the web, on iOS, and Android.
This is the modern way to teach music online. 🎶
Your students are going to love it. ❤️ 💚
---